WCU Artist Gifts Cancer Patient with Painting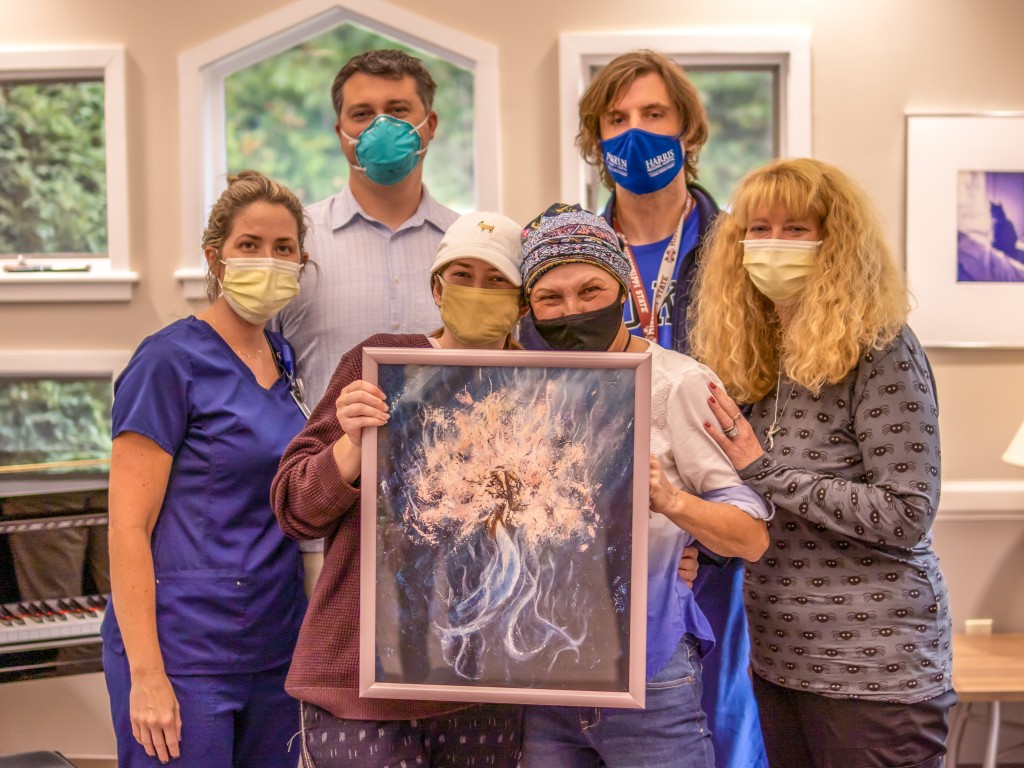 At Harris Regional Cancer Center, our care teams try to provide our patients with an environment that brings a sense of calm during their visit. During their time with us, patients walk by countless pieces of art decorating the Center's walls created by local college students. The Harris Regional Cancer Center proudly partners with the Western Carolina University School of Art and Design to display beautiful student artwork. While visiting the Cancer Center, patients often admire the alluring nature of each carefully crafted image while visiting. For some patients, the artwork elicits joy and wonder in a time of hardship.
A patient of the Cancer Center was diagnosed with lung cancer and frequently visited for radiation treatment. While receiving treatment, she shared her appreciation for one specific painting. The adoration of the painting prompted swift action from the Harris Regional Cancer Center staff. The care team reached out to the artist of the painting to let them know about the patient's admiration of the painting.
The WCU art student offered to not only gift the painting to the patient, but to surprise the patient with the painting while everyone was present. Days after receiving the painting, and being overcome with emotion, the patient was informed that she is officially cancer-free.
We are overjoyed by this act of kindness and amazing news for the patient. The Harris Regional Cancer Center is honored to be a part of an amazing day, and story, filled with kindness and joy.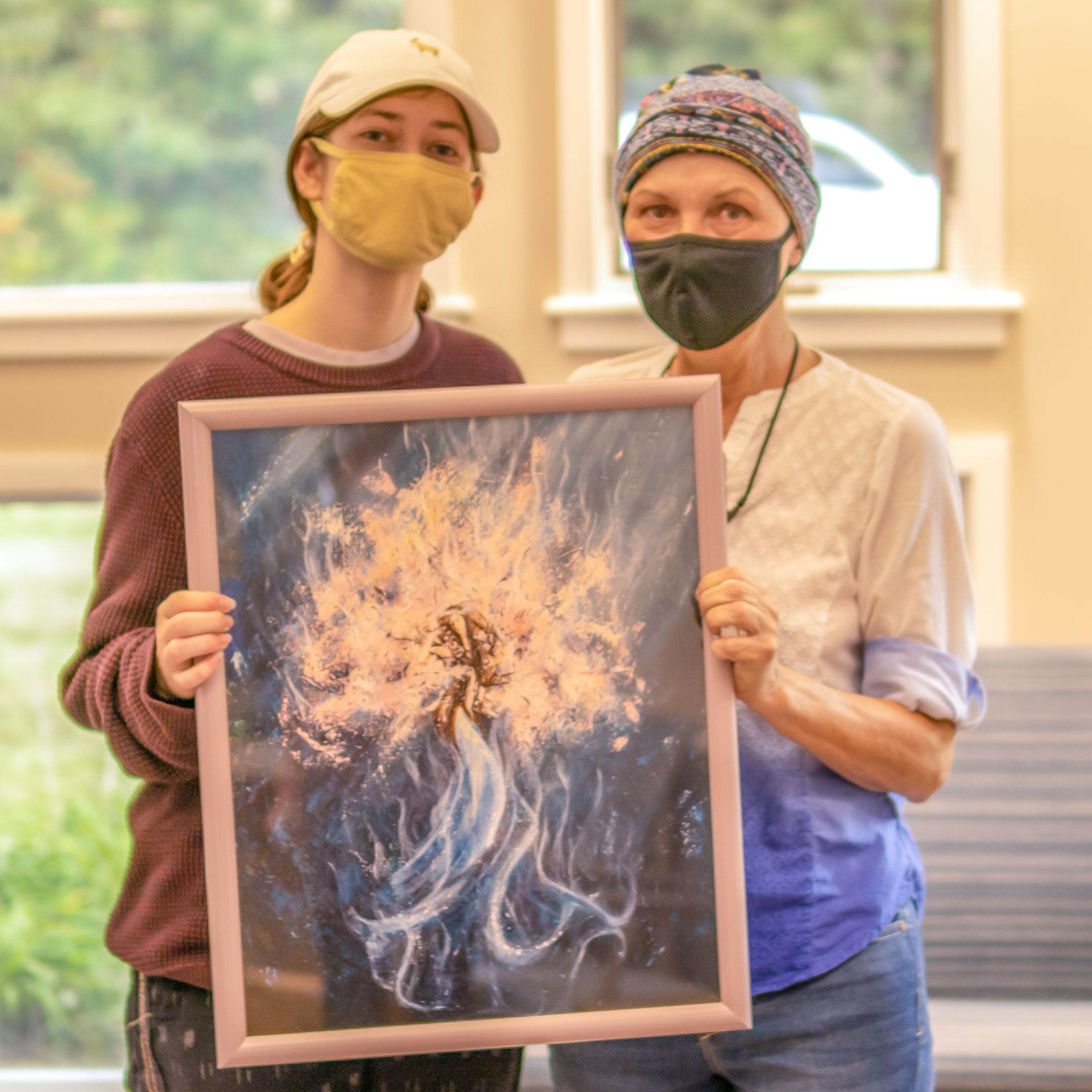 Read All Posts