Thank you for your interest in joining our team at Harris Regional Hospital.
We offer a professional environment that is focused on quality care and superior job satisfaction that recognizes the many talents and abilities of our team. Excellent opportunities for healthcare professionals to utilize their skills are available with Harris Regional Hospital and Harris Medical Groups.
A completed online application is required to be filled out BEFORE uploading a resume for all positions and employment opportunities through Harris Regional Hospital, a Duke LifePoint Hospital, and Harris Medical Group employed practices.
CURRENT OPENINGS
MEDICAL GROUP CAREERS
Nursing Careers
Physician and Provider Opportunities
Outpatient Rehab & Sports Medicine
For a list of current employment opportunities within the outpatient rehab department, please click HERE to search for PT Solutions open positions and apply online.
Non-Clinical Positions
Interested in Patient Registration, Scheduling and Revenue Integrity employment opportunities with Harris Regional Hospital? Click HERE to search for R1 RCM open positions and apply online!
---
Agency Recruiters
Are you an agency recruiter? We have partnered with Recruitifi for all agency candidate submissions. If you're interested in helping us hire, please apply below.
---
Nursing Graduates
Attention May 2023 Nursing Graduates: Harris offers a New Graduate Nurse Residency Program – with multiple areas available! We have positions available in ICU, PCU, ED, and MedSurg. Ask us about our included Haywood Health & Fitness Center membership!
RN Resident Apprentice Program Information
Equal Opportunity Employer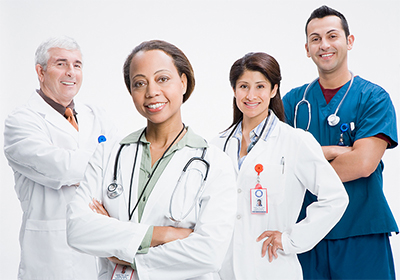 It is the policy of our hospital to provide equal employment opportunities without regard to race, color, age, religion, sex, national origin or disability status. At Harris Regional Hospital, we believe our employees are our most valuable assets. We do not discriminate against any person. This policy relates to all phases of employment, including but not limited to recruitment, employment, transfer, rates of pay and other forms of compensation, benefits, layoff, recall, termination, selection for training, use of all facilities and participation in all hospital-sponsored employee activities.
Benefits
Medical and Dental Benefits
401(k) Plan with Employer Matching
Pre-Tax Flexible Spending Accounts (Health and Dependent Daycare)
Paid PTO and EIB Time
Voluntary Plans, Life Insurance, Vision, Short Term Disability, Long Term Disability
Employee Assistance Program
Educational Assistance
Discounts with local vendors
Training and Continued Education
Through a collaboration between Harris Regional Hospital and Duke LifePoint Healthcare, many opportunities for further education and training are available to our employees.
Banking and other extras
Free checking accounts, direct deposit, savings plan, free parking, health & fitness, employee assistance program, educational assistance program, extended illness program.
---
For questions regarding employment opportunities at Harris Regional Hospital, contact the Human Resources Department at 828.586.7408