Harris Regional Hospital Named Top Maternity Hospital in 2021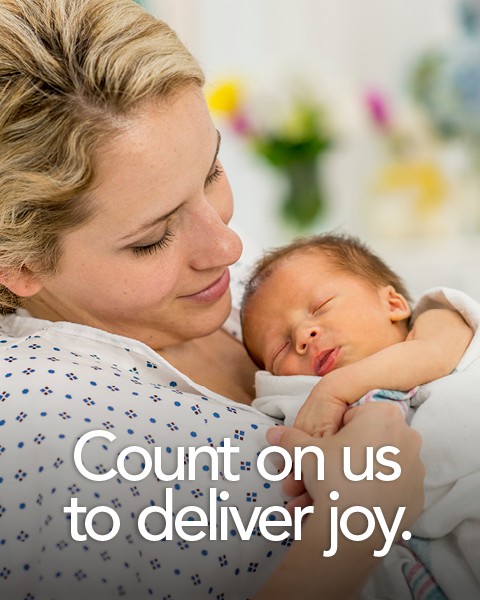 Harris Regional Hospital was named to Newsweek's 2021 list of Best Maternity Hospitals. The distinction recognizes facilities that have excelled in providing care to mothers, newborns, and their families, as verified by the 2021 Leapfrog Hospital Survey. Best Maternity Care Hospitals is part of Newsweek's Best Health Care series, powered by data from The Leapfrog Group.
"We pride ourselves in being the premier destination for labor and delivery and being nationally recognized only solidifies this notion." says Chris Munton, CEO of Harris Regional Hospital. "The amount of passion, focus and teamwork spanning from the physicians at Harris Women's Care to the skilled nursing staff within the New Generation Family Birthing Center along with the NICU and technology available result in our team delivering care at a level above the rest," said Munton. "The women, children and growing families of WNC continue to be our priority and we are grateful for this designation as it demonstrates our commitment to high-quality care that our community deserves."
"Best Maternity Hospitals showcases an elite group of hospitals from across the country" said Nancy Cooper, Global Editor in Chief of Newsweek. "These facilities stand out for the care they provide to women and families, and for giving babies a strong start to life. Particularly in these uncertain times, we are honored to share this list of top-ranked facilities with Newsweek's readership."
Hospitals named as a Best Maternity Hospital have fully met The Leapfrog Group's standards for maternity care on evidence-based, nationally standardized metrics. This includes lower rates of early elective delivery, NTSV C-section, and episiotomy, as well as compliance with process measures including newborn bilirubin screening prior to discharge and blood clot prevention techniques for mothers delivering via C-section.
Harris Regional Hospital was one of fewer than 220 to receive the prestigious accolade. The full list of recipients appeared in the June 22nd edition of Newsweek, available online and at newsstands nationwide.
Read All Posts